- 18 Hole, Par 73 Championship course. 9 Hole Par 3 course.
- Authorised Stack&Tilt Network Instructor.
- Snag Centre.
- Hi-Tec Computerized Coaching.
- Certified InnerCaddy Coach.
- Explanar Golf Academy.
- Ladies clothing a speciality.
- Yes Putters Fitting Centre the only one in the midlands.
- Expert in custom fitting from putter through to driver and with the help of our launch monitor,extreme slow motion cameras and software programmes, custom fitting the whole bag is a must.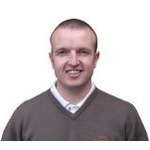 Neale Hyde - PGA AAT Golf Professional
Authorised Stack&Tilt Network Instructor
---